Contigo Autoseal West Loop Travel Mug 470 Ml
• Autoseal Technology™
• Thermalock™ Vacuum Insulation
• Material: Stainless Steel
• One-handed operation offers optimal on the go experience
• Button lock for added security on the go
• One-piece lid – no loose parts to misplace
• Top rack dishwasher-safe easy to clean lid
• Painted body is hand wash only
• Drinks stay hot up to 5 hours and cold up to 12
• BPA free
As low as
₹2,339.10
was
₹2,599.00
AUTOSEAL™ West Loop is made for the modern movers, shakers, commuters, travelers – and for the urban explorer in all of us. Whether you're traveling via car, train, horse drawn carriage, rickshaw or penny farthing (it's cool, you can Google it) this mug is the ultimate in convenience. This larger capacity mug is spill-proof, will stay piping hot for hours and it's easy to use with just one hand.
Autoseal Technology
Contigo's patented Autoseal technology is designed to stop spills. Just press, sip and seal.
Locks in Temperature
Thermalock vacuum insulation keeps temperatures locked in for hours; drinks stay hot up to 5 hours or cold up to 12 hours.
Our Lids Are Sealed
We hate coffee and tea stains as much as you do. That's why Autoseal technology eliminates the possibility of spilling whether you're at home, in the office, or on the go.
Heat Check
Freshly brewed coffee can be very hot and will stay that way for hours. Let it cool down with the lid off for at least 3 minutes before attaching the lid.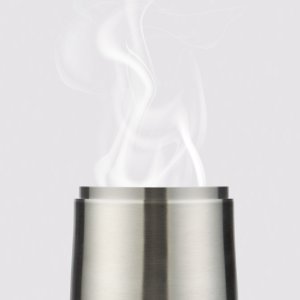 Button Lock
Use your travel mug's lock feature to avoid the unintended pressing of the Autoseal button.
Easy-Clean Lid
Now you can get into all the nooks and crannies. Additionally, the lid is one connected piece, so there are no parts to misplace when you toss it in the top shelf of your dishwasher.
More Information

| | |
| --- | --- |
| Country of Origin | China |
| GST Rate(in Percentage) | None |
We found other products you might like!