The unprecedented outbreak of coronavirus pandemic globally has brought travel to a standstill. Now, slowly with things getting back to normal, travellers are once again able to envision themselves out in new destinations away from home. We cannot deny the fact that post-pandemic, things have changed drastically, leaving no face of life untouched. Travel is no exception here! Travelling in the COVID-19 world is quite different, instead of booking a flight, a road trip to the nearest destination seems to be the smarter choice.
Unlock the world of fun-filled road trips abiding all the safety measures of the new normal. There are several new aspects to be taken into consideration when you decide to travel. Apart from carrying your vacation clothes and fancy gadgets, the must-haves list for travel now have new additions - face masks, hand sanitizers, disinfectant wipes, sprays and thermometers to name a few.
Driving to a destination offers you the flexibility of lesser stops and packing your own food for the journey. It gives you more control over your surroundings and helps you make smarter choices. This can prove to be a safe and hygienic option during these COVID-19 times. It is surely a good idea to pack a cooler with food, snacks and cold beverages for the drive.
An icebox can come quite handy for food storage and keeping the beverages cold during your road trip. Using an ice box for car is a great idea to avoid restaurants or other unhygienic places during your travel.
Benefits of Ice box for car
- Let's you enjoy cold beverages on the trip anytime & anywhere.
- It is easy to stock up on snacks and drinks on the road trip, so you don't spend extra money purchasing items as you go.
- You will never have to dig through the ice to get to an item on the bottom of the cooler.
- Your food can get soggy during the travel but an Icebox will keep them fresh without the extra dampness.
Factors to Consider When Buying an Ice Box for car
While the basic purpose of an Icebox is to keep stuff cool and fresh, but there are variety of options available for the purpose. Different models are out to choose from based on the factors below:
Capacity: The capacity of the icebox is an important factor while choosing one, based on how much you plan to put into it is one of the most important factors to consider. In case you get one that's too small, you'll be frustrated at not being able to load it up as much you'd like. And if you get one that's larger than you need, you'll be dealing with a cooler that feels heavier and more cumbersome than necessary.
Portability: The basic requirement of an icebox is to be able to carry it around easily If you buy one that's prohibitively heavy or won't fit easily into your vehicle, you'll have a hard time using it for its intended purpose.
Types of Use: If you want to be able to load it up with several days' worth of food and drinks before heading out for a long road trip, you'll want to be confident both that it will fit everything you need and that it will stay cold enough while hooked up to the power options you have available to you.
Ease of Use: An ice box for car should be easy to use, it's simply a matter of plugging them in, but some have features that add extra convenience.
Durability: Keeping things cold can take a lot of power and flimsily made travel coolers can wear out fast. As you might expect, splurging on higher-end brands with proven reputations will often pay off in the form of a cooler that can last you years.
Temperature: Not all travel coolers reach the same temperatures. Some work fine for keeping a few drinks cold but are worthless for maintaining a reasonable temperature for something like ice cream.
Energy Use: It is always convenient to use a passive icebox, however in case you plan to use the icebox for the road trip, make sure that plugging the same would not drain out your car battery. Be mindful about the power source while you carry the icebox in your car.
Cost: There is a wide price range to choose from based on the features, sizes and brands. Investing in a good Ice Box can be pricey, but will save you a lot of money in the long run.
Some important features to look out for:
Appropriate Size: Do choose an apt size to carry ample stock of food & beverage required during the trip.
Sturdy Handles: The kind and sturdiness of handles will make a big difference in how easy your cooler is to lift and move.
Insulation: Better the insulation, prolonged cooling period for consumption of food & beverages.
Wheels: With wheels, it will be easier to move from place to place without lifting entirely.
Ice box for car comes in a variety of sizes, some of the commonly used ones are:
Coleman 5 Qt/4.7 Ltr Icebox: This may hold up to 6 cans leaving plenty of space to pack some meal for your road trip.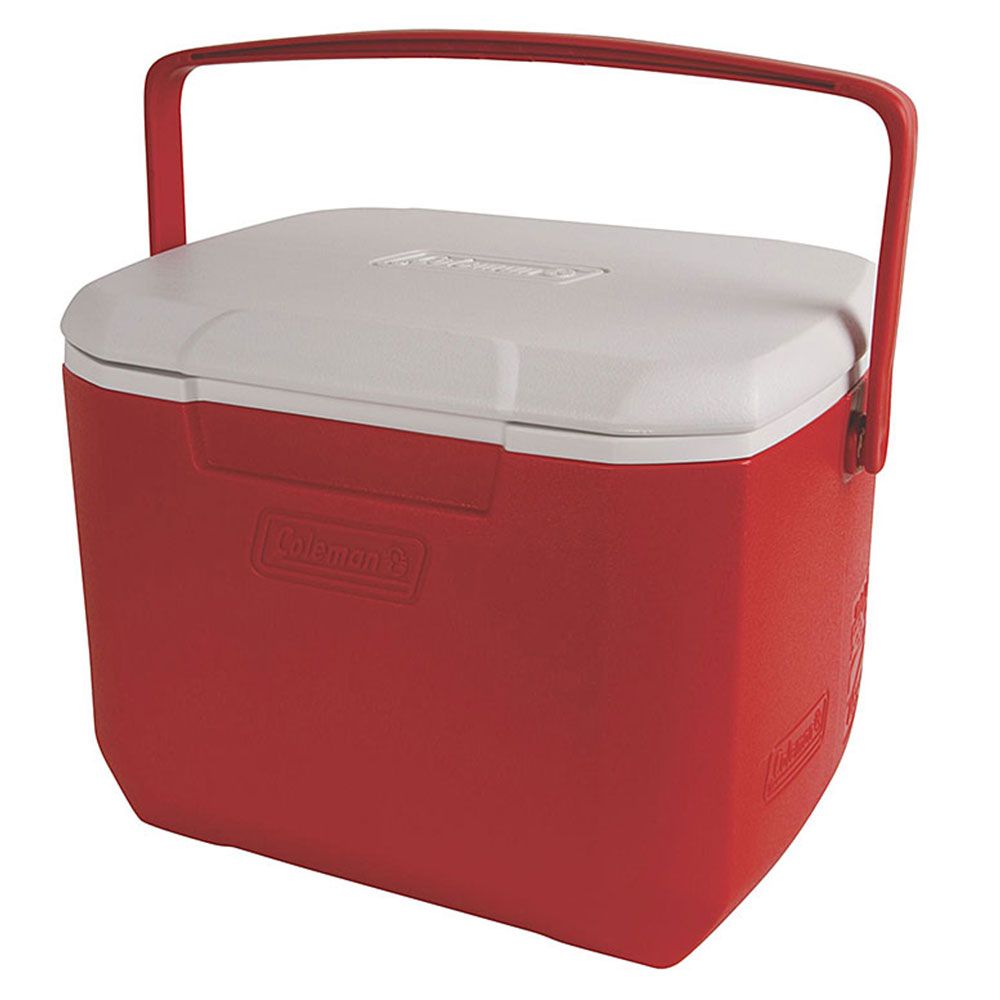 Coleman 16 Qt/15 Ltr Icebox: If you are planning a family road trip, this size is a good option to hold up to 22cans and required space for food to end till your trip.


Coleman 30 Qt/28 Ltr Icebox: This size is big enough to hold 38 cans along with large bottles and still leaving ample space for food to feed several people.


Coleman 52 Qt/49 Ltr Xtreme Icebox: For a longer run, this size is a great option as it can keep the food and drinks up to 82 cans and plenty of space for refreshment for a large group of people.
So choose the ice box for car based on the above mentioned factors and enjoy your road trip safely during these times.
Checkout complet range of Coleman Iceboxes Here