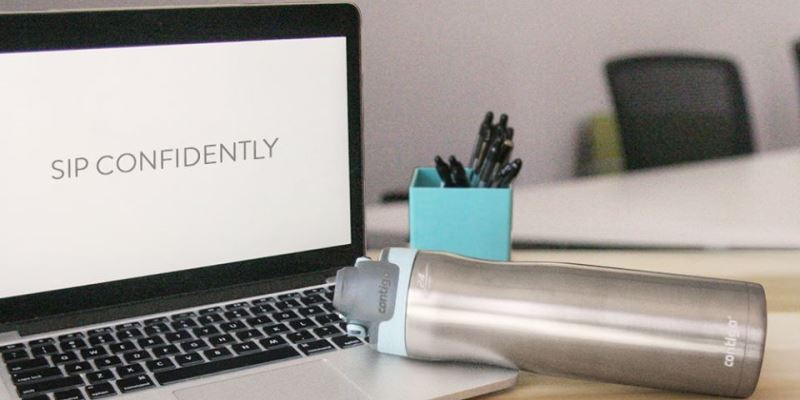 An average human need to drink at least 3-4 liters of water a day. Almost 60% of your body is made up of water, that facilitates proper functionality of various body process. Keeping your body hydrated is essential to keep away any health issues.
One of the simplest ways to ensure that you drink a lot of water is to carry a bottle with you wherever you go and remind yourself to drink water at regular. But avoid using plastic bottles, they are not good for your body and the environment too. It is suggested to have a reusable bottle rather for the purpose.
Nowadays, almost everyone carries reusable water bottles to work, parks, gym, a camping trip, trek, and pretty much anywhere for an easy access to a personal supply of water. Using a reusable bottle not only benefits an individual but also mother earth, as it avoids using plastic.
Now imagine if you are promoting and using a portable water bottle during day-to-day life or your travel, but it leaks. A bottle may leak due to numerous reasons, but this dissolves the purpose of usability. If you are carrying a leaking water bottles, it may destroy your clothes, bags, and other stuff around it. This is surely the last this you could wish for.
There are a lot of options available in the market of leak-proof reusable bottles, each showcasing a unique property. But you may face usability issues with some, and they may have a short-lived life. If you are looking out for a good quality reusable leakproof water bottle, end your search here. Contigo water bottles are the best that is available in the market currently. The brand design products to solve a meaningful problem, that consumers encounter every day. Consumers want intuitive products. Therefore, Contigo water bottles are engineered together to make sure the quality and its function can live up to the standards.
Contigo water bottles are made of top-quality material that is safe for the environment too. They promote a leak and spill-proof design to avoid any kind of accident while you carry them. Contigo's patented autoseal technology is designed to eliminate the possibility of spilling or leaking of your drink. And the snapseal bottles are designed for an easy, single-handed drinking experience, just pop the top up and drink, you are not required to unscrew the lid or remove it. Just make sure to close it properly once you are done drinking to seal the leak-proof lid. There are a variety of Contigo water bottles available in the market offering a variety of features that benefits the consumers with easy usage and durability etc.
---
Contigo Autospout Ashland Chill Water Bottle
Whether you're playing volleyball on the beach or cooking over the stove in a hot kitchen, Ashland Chill makes it easy to stay hydrated throughout the day. Not only will your drink stay icy cold for up to 24 hours but you'll also have a free hand because of its simple one handed operation.
---
Contigo Autoseal Cortland Water Bottle
The ultimate hydration companion, Cortland has all the features you already love in a water bottle – and more. It's basically the Holy Grail of water bottles or at least the one that will get everyone in your office talking. Easy one handed drinking, spout cover to protect against dirt and germs and it automatically seals between sips. The AUTOSEAL® Cortland has an easy-clean lid, the cherry on top of this BPA-free reusable spill-proof water bottle. Press the button to sip, release to seal!
---
Contigo Autospout Ashland Water Bottle (720 ml)
The Contigo AUTOSPOUT Ashland water bottle is leak proof and has a one touch drink spout for easy one-handed drinking. This 100 Percent BPA-free water bottle also has a convenient carry clip for easy transport, a protective spout cover to keep out dirt and germs and a spout lock to prevent accidental spilling.
---
Contigo Autospout Ashland Water Bottle (1200 ml)
This extra-large capacity Ashland has all the features you already love in a straw water bottle – and more. It offers convenient drinking with this BPA-free reusable leak-proof water bottle. The AUTOSPOUT® Ashland has a one-touch spout release for drinking on the go!
---
So keep yourself hydrated always by carrying your own watter bottle.
Explore other Contigo Products too!